SGIOC - Prayer Meeting
Youth Fellowship
For where two or three gathers in my name, there am I with them.
(Matthew 18 : 20)
Prayer gatherings hold a significant place within our church community, guided by our Vicar. These prayer meetings are organized on a monthly basis, conducted within our congregation, as our members take turns to open their homes for this spiritual gathering.
It usually starts at 6:30 P.M and lasts for an hour. It starts with the songs and evening prayers followed by a message by our priest. The meeting ends with closing prayers and a simple meal provided by the host family.
Please contact our Prayer Coordinator, Mr. Prince Punnoose for more information.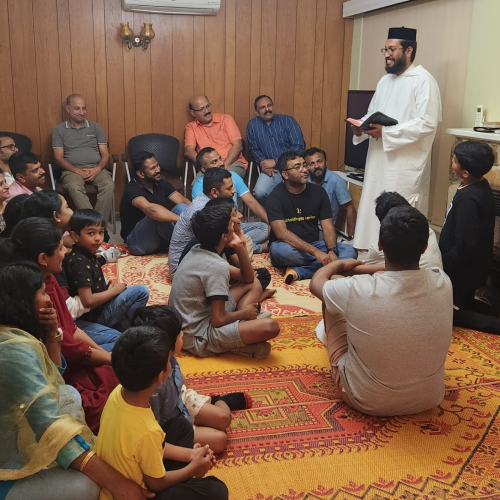 ---